Hire The South Wolds Academy Venue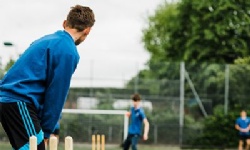 Customer Notice - New arrangements for pitch, gymnasium and sports hall bookings at Keyworth Leisure Centre
New arrangements for 3G pitch, gymnasium, sports hall and changing room bookings at Keyworth Leisure Centre come into operation from April 1 this year.
All will continue to be available and operated by South Wolds Academy who will run and hire out the sports facilities directly to users from this date.
For bookings of the school facilities up to and including 31 March please continue to contact Lex Leisure at the leisure centre on 0115 937 5582 or book online at www.leisurecentre.com/ if you are an existing member.
For bookings of the school facilities from April 1 please book online at www.schoolhire.co.uk
All prices are displayed on the booking site and details of how to access this system, a list of frequently asked questions for users and terms and conditions can be found on the school website.
Lex Leisure will continue to operate the leisure centre including the swimming pool, pool viewing/vending area and fitness suite.
Further information on these changes can be made by emailing Phil Dack at South Wolds Academy pdack@southwolds.notts.sch.uk or calling 0115 937 3506.
Or, please contact Helen Penniston, Contracts Officer at Rushcliffe Borough Council by emailing hpenniston@rushcliffe.gov.uk or calling 0115 914 8325.