Year 9 Vaccination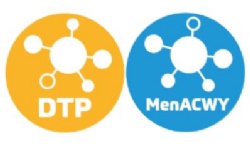 DTP-ACWY Immunisation for Young People
The free Tetanus, Diphtheria, Polio (DTP) and Meningococcal ACWY (Men ACWY) vaccination is offered to all young people in year 9 at The South Wolds Academy on 8th March 2023.

Why get your child vaccinated?
• Meningococcal ACWY – protects against four types of meningococcal bacteria (Types A, C, W and Y) that cause meningitis (inflammation of the brain lining) and septicaemia (blood poisoning).
• Tetanus, Diphtheria and Polio (3 in 1 booster) – protects against Tetanus, Diphtheria, and Polio, all of which can be very serious diseases. This is a booster for the vaccinations your son/daughter received as a baby, and then again at approximately 3-4 years (pre-school booster).
What do you need to do?
It is important every child has a completed form which states if you would like them to receive the vaccinations or not. The online consent form can be found through this link:
https://www.nottinghamshireimmunisations.co.uk/Forms/DTP
School code: NG138191
Online consent will close at 3.00pm on 7 th March 2023.
For more information on how to complete the consent form, please read through the first document below. Please click on the second link below to read about DTP-ACWY Immunisation for Young People.