Goals for Life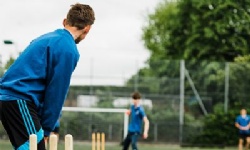 We are committed at South Wolds to providing support and opportunities for all students to achieve their best. We also recognise that in order to do this, students may on occasion need some extra help. Each year we run a number of projects, using sport to raise achievement. This term there have been two projects running.
'Goals for Life' involved Year 7 students and was designed to give the opportunity to learn new skills through sports and activities lead by coaches from Notts County Football Club. The focus was to progress learning and develop new qualities such as teamwork and leadership. Sessions also addressed how to deal with a number of issues facing young people such as frustration, resolving conflicts, building confidence and working under pressure. There was also discussions on how the things learned could be transferred back into school and studies.
'Watersports' was a programme of water based activities at The National Water Sports Centre, Holme Pierrepont. Year 10 students took part in kayaking, raft building and an adventure activity course. Each of the activities was designed to develop confidence and self esteem as well as to encourage the development of teamwork and leadership skills.
All the students involved in both projects were totally committed to their respective programmes and thoroughly enjoyed their experiences. Well done to everyone who took part in a Sports Project this year. I hope you have found the work you have done has a positive effect on you, and you are able to use your experience to help you in the future.

-Ms Smith, PE Performance Leader