Post 16 Pathways
What are Post 16 Pathways?
Post 16 pathways are what you do after you finish your GCSEs.
By law, you are required to 'be in education' until you turn 18. This can be studying A levels or a BTEC full time. Or it can be an apprenticeship or job with training, because you are still attending 'education'.
This diagram explains the different post 16 (and also Post 18) Pathways available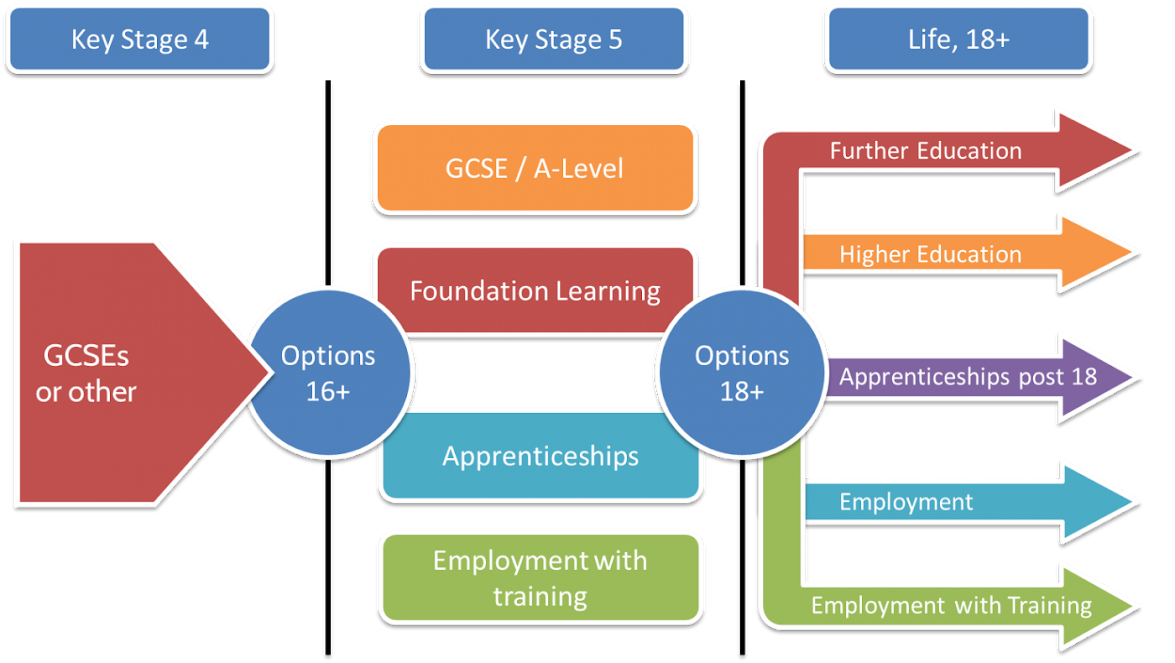 The South Wolds Academy's Sixth Form
Information to follow shortly
Other Local Educational Institutions