Year 8 Vaccination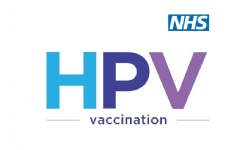 The Universal HPV Immunisation Programme
The free Human Papillomavirus (HPV) vaccination is offered to all young people in year 8 at The South Wolds Academy on 12th July 2023.

Why get your child vaccinated?
• Having the HPV vaccine helps protect both boys and girls from Human Papillomavirus-related cancers.

What do you need to do?
It is important every child has a completed form which states if you would like them to receive the vaccinations or not. The online consent form can be found through this link:
Vaccination Consent (nottinghamshireimmunisations.co.uk)
School code: NG138191
Online consent will close at 3.00pm on 11th July 2023.
For more information on how to complete the consent form, please read through the first document below. Please click on the second link below to read about The Universal HPV Immunisation Programme.