Parents Evening
---
---
Video Appointments
When attending appointments by video call, please ensure that you close any other applications that could possibly access your camera
e.g. Zoom, Microsoft Teams, WhatsApp
Click here to find out further information about attending and troubleshooting issues for appointments over video call.
---
---
Click on the image below to access the Online Appointment Booking system. (Instructions on using the system can be found by clicking here)
In some instances you may find that a teacher you want to see has no appointments left. If this is the case then please contact the school office who will arrange for the teacher to provide feedback either over the phone or by email.
If you feel that you need longer than 5 minutes to see a teacher then you will need to contact the teacher directly who will arrange a more appropriate time for you to meet.
PLEASE NOTE:
The date of birth must be entered in the format DD/MM/YYYY e.g. 01/01/1990
You must save your appointments after booking / making amendments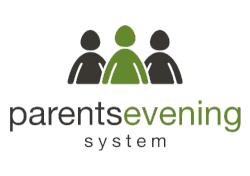 If you experience any problems using the online system above, please email office@southwolds.uk