COVID-19 (Coronavirus) Update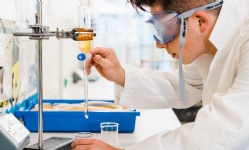 Important Coronavirus information - updated Fri 3 Apr
Dear Parents and Carers,
I hope that you are all well and staying safe and well at this time. Usually we would be ready now to dive into the Easter holidays and I understand that this year feels somewhat different. However, it is really important that we all take time to rest and relax, as far as possible.
Please can you reassure your child that they are not expected to complete holiday work and that they must make sure they take a break from their studies. I have also asked this of staff so please, if you have a query that is not urgent, can you wait until the week beginning April 20th, when staff will be back online, ready for the next phase.
This morning Ofqual have released guidance for schools regarding awarding grades to our GCSE, AS and A level students and I attach a letter for students here.
I appreciate there may be many questions and I would urge you to remember that the academy will do all it can not to disadvantage students. Staff know them and their work well and this will be accounted for in the final gradings.
Wishing you a restful two weeks.
Yours sincerely
Halina Angus
Head Teacher
---
Dear Parent/Carer,
At the end of the first week of school closures nationwide, I hope that you and your family have started to settle in to some kind of routine, whatever that may be, to adjust to the situation we are all in. I would like to echo Mr Clemmet's email to you on Wednesday of this week, we are all learning how to adjust and it is important that we view this as a marathon, not a sprint. Teaching staff are working hard to provide resources to enable remote learning and we are adapting to feedback all of the time to help get this right. If you have any questions please contact your child's teacher or for more general feedback regarding work set, please email Jo Clemmet, Deputy Head Quality of Teaching.
Two year groups in particular have gone through a whole range of emotions since the government's decision to cancel this summer's exam season, being so close to final assessment in their GCSE or A Level courses. At the moment Year 11 students are being given opportunities from their teachers to complete assessments that will support their final grades and I ask that students check tasks on Show My Homework to ensure they submit requested work where relevant. After Easter, I have directed teaching staff to provide post-16 transition work for students and more guidance on this will be shared after the Easter weekend. I have asked staff to make it clearer on SMHW regarding requirements here.
Year 13 students are being given the opportunity to complete their chosen subjects' course content and staff have also looked at enrichment tasks that help continue to foster a love of learning in these areas.
We have written to all families who are in receipt of free school meals to share our plan of continued support at this time. The government have asked that all schools alert you to reports of fake emails purporting to be schools, asking families for personal data. Please avoid any scam emails circulating that ask for bank details. We will never ask you for this kind of information in this manner.
I also include guidance from the government regarding sufferers of chronic asthma:
Asthma UK published the following shielding advice yesterday:
"If you are, or your child is, taking:
Any biologic therapy, also called a mAb (Xolair/omalizumab, Nucala/mepolizumab, Cinqaero/reslizumab, Fasenra/benralizumab)
Steroid tablets or liquid every day
Antibiotic tablets or liquid for asthma every week (e.g. azithromycin)
Tiotropium
A combination inhaler that also contains a long-acting bronchodilator (e.g. Seretide, Fostair, Symbicort) at a high daily steroid dose (see the list …..in the article)
An inhaler with a high daily steroid dose (see the list….in the article) AND you are taking Montelukast

Or, if:
You have been admitted to hospital for your asthma in the last 12 months
You have ever been admitted to an intensive care unit for your asthma

Then you should follow the shielding advice which is set out in very helpful detail, including how to register for extra services from the government."
Please continue to stay safe at home and accept my best wishes at this time.
Yours sincerely
Halina Angus
Head Teacher
---
Dear Parent/Carer,
Following the government's announcement on Wednesday 18th March regarding the closure of all educational settings, the team at South Wolds have been working hard to look at ways we can continue educational provision for our students. Thank you again for your messages of support, they really mean everything and are gratefully received.
With regard to provision from Monday 23rd March, as a reminder, the underlying principles of the national school closures are:
If it is at all possible for children to be at home, then they should be;
Schools are being asked to continue to provide care for a limited number of children - children who are vulnerable and children whose parents are critical to the Covid-19 response and cannot be safely cared for at home.
The guidance states that if a parent is engaged in work that is critical to the containment Covid-19 then their children can be cared for at school if they cannot be safely cared for at home. Please DO NOT ask people in at risk groups, including grandparents, to look after children.
Critical Workers are identified by the following categories:
Health and social care
Education and childcare
Key public services
Local and national government
Food and other necessary goods
Public safety and national security
Transport
Utilities, communication and financial services
This guidance can be viewed here: Government Guidance On Maintaining Educational Provision
We would appeal to parents on this list to follow the first principle of keeping their children at home if it all possible from Monday onwards, and to only send them to school if there is no safe alternative.
The provision on the school site is for supervision only. The same educational provision will be made available for ALL students electronically and staff are currently using Show My Homework to set lessons on a daily basis, following your child's usual timetable (or via work packs where they do not have access to IT at home).
Your child must NOT attend on site IF:
anyone in your home has a new continuous cough or fever – the government are asking that the whole family stays at home for the next 14 days (or 7 days after the onset of symptoms)
they have cold or flu symptoms
they have recently had close contact with someone with a temperature or continuous cough (24 hours before or since the person became unwell)
From Monday 23rd, students (and parents)
must not
come onto the site as part of our response to decreasing the spread of the virus, unless it is to access our coordinated supervision.
Coordinated provision - information for Monday 23rd March
Children who have been allocated an emergency place in school are asked to come to school in PE kit and bring their usual pencil case/equipment and school books in order to follow their usual timetabled lessons online. Students will then be supervised as they complete work on Show My Homework. Please use the entrance to school situated at the top of the leisure centre car park. These students should be on site by 8.50am please. The usual school buses will be running on Monday 23rd March whilst we establish travel requirements and this will be reviewed regularly. Lunch will be available for students who require it and the catering team will be running a limited menu that children can choose from in the morning, ready for lunch time. If you have not had a chance to look at it yet (or retrieve it from the bottom of a school bag!), there is a letter regarding ParentPay that your child will have been given last week. Please can you take a look so that you are ready for our move to using this service for online payments.
Free School Meals support
We are currently working hard using the newly issued guidance for supporting families with free school meals. We will be operating this from week beginning 23rd March and the team are busy putting plans in place. If you usually receive this support and have any questions, please email
office@southwolds.notts.sch.uk
with the email heading 'Free school meals support' and we will get back in touch with you.
Please continue to be safe, encouraging proper hand hygiene and social distancing. And most of all, let's continue to support one another in the amazing ways I have seen already.
Yours sincerely
Halina Angus
Head Teacher
---
Other Important Information
The health and well-being of our students and staff is of paramount importance to us and as such, the school has put in place detailed procedures and processes to monitor and prepare for any impact caused by the COVID-19 virus.
Whilst there are no cases currently reported in our school, should a case occur, we will notify parents immediately and undertake all actions directed by the NHS and Public Health England.
We will continue to update parents and staff through regular email communications and via our school website.
For further information and guidance from the government, please click here.
---
Additional Information and Updates
Thursday 26th March 2020
We have added a new page in the Parents section of the website titled "Help and Advice during School Closure".
Thursday 19th March 2020
School will close with effect from Monday 23rd March except for the children of key workers and vulnerable students
There will be no secondary exams this summer. The statement says "We will work with the sector and Ofqual to ensure children get the qualifications they need."
There are only scant details about the definition of key workers and vulnerable students. There are no details about the provision for these students if they attend school or indeed how we exercise social distancing for them and staff. Once we have more details on this we will contact parents directly today.
We currently have no idea on the process for making sure that students in Year 11 and 13 will get the qualifications they need in the absence of summer exams. Please be assured that South Wolds students will not be disadvantaged by this. At this stage it would seem their grade will be based on some form of 'moderated assessment'. We will try and get information to you on this as soon as we can. There is a Year 11 maths mock exam today and this will go ahead. If grades are to be based on teacher assessment then it may be better for students to sit this mock with the work fresh in their mind. I am sorry that I can offer no greater clarity on this at this stage
As soon as we have more information we will get it to you immediately. School is open today and Friday – please do not phone reception for any clarity on these issues as they will have no more information than I have access to currently.
Wednesday 18th March 2020
Whilst the school remains open parents should be aware that teachers will not be able to set work for any students that they choose to keep off school or who are self-isolating. Whilst we understand that this will be frustrating we are sure that parents will appreciate that teachers are still having to plan, teach and assess the work of students who are present; plan and cover work for absent colleagues as well as prepare work for a possible school closure.
Parents and students will still, of course, be able to see any homework that the teacher sets on Showmyhomework.